Significant collection
Significant collection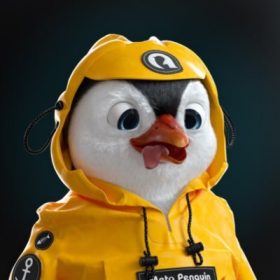 A collection of 8,888 ultra-high-resolution 3D penguins entering the metaverse to push.
Meta Penguin Island is a collection of 8888 unique penguins, classified by rarity level, and rendered in 4K resolution with hundreds of high-quality, detailed elements. 

They will be stored as ERC-721 tokens on the Ethereum blockchain before making their way into the Metaverse with their rightful owners.
Collections in Secondary Market