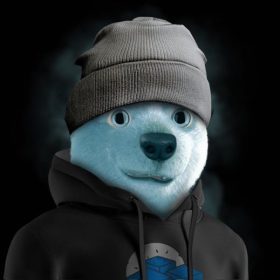 A unique collection of 9292 hand-drawn Meta Polar Bears
POLAR BEARS ARE VERY PERFECT ANIMALS.

THE META POLAR BEAR IS READY IF THE STAKES ARE SURVIVAL AND LEAVING A IMPACT ON MAINSTREAM CULTURE.

THEY LOOK AND PERFORM EXCELLENT ON THE SCREENS OF MOVIES AND GAMES. EVEN DURING LIVE MEETINGS IN THE METAVERSE.

WE WILL NOT STOP AT PROFILE PHOTOS.

OUR POLAR BEARS WILL MAKE IT TO THE METAVERSE.
Collections in Secondary Market