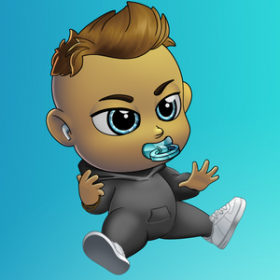 An Exclusive club of 10,000 Meta Space Babies. Contests on right now with amazing prizes!
The Ethereum Blockchain is being used by Meta Space Babies to travel back in time. After their planet was destroyed by an unknown force, only 10,000 people remain. Each Meta Space Baby is endowed with unique characteristics from their home planet. Can they band together and use their abilities to save the metaverse? 

INGENIUM 
These Meta Space Babies use their full mental power to adapt to any situation. They are high-level thinkers. They use their telekinesis to build and defend society. For these MSBs, no concept or idea is ever too meta.