Significant collection
Significant collection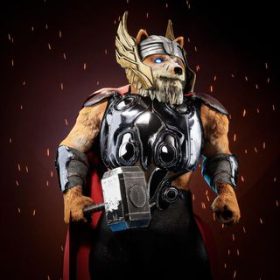 Get Shiba Inu Token by holding ShibaVikings NFT- 9898 Fully Body 3D NFTs - 8K Quality - Ready to take over the metaverse
The Shiba Vikings Clan is the metaverse's first full-body collection of 9.898 Shiba Vikings in 4K Quality. Each piece is a one-of-a-kind work of art with the same depth of character as the artist's best work.

The Shiba Vikings, on the other hand, are more than just an NFT Collection. THERE IS A MOVEMENT. Our incredible artwork, combined with a strong sense of community among our Vikings, will aid us in conquering the metaverse and claiming what is rightfully ours: VALHALLA.

A PERFECT SPOT IN THE NFT SPACE!

WHERE DOES OUR SHIBA VIKING CLAN FIT IN?