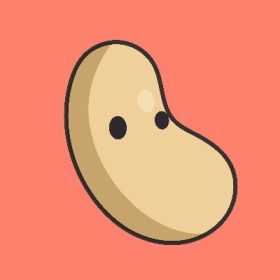 Be part of an elite club, MetaBeans is an exclusive DAO-powered NFT project growing the Metaverse.
We obtained the Beans. MetaBeans to help you grow your means. 10,000 unique Beans stored on the Solana blockchain with the potential to grow in the Metaverse.
After all, everything begins with a seed...or, in our case, a Bean...
MetaBeans offers you the chance to be a part of a very exclusive NFT project that is dedicated to innovating in the NFT space. Holders gain access to an elite DAO community and can participate in submitting new ideas or voting on upcoming projects. You will receive exclusive drops for voted Metaverse projects, Metaverse land giveaways, Contests, and much more as a Meta Beans holder. The future appears to be bright; now is the time to plant the MetaBeans!
Collections in Secondary Market