Significant collection
Significant collection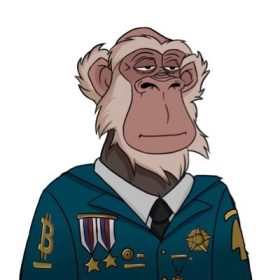 The Pension Apes Club is a Solana-based NFT limited collection that features 3,210 apes.
We believe in Bitcoin. This supposedly futuristic movement designed to decentralize money is altering the way we think about it and how it's exchanged.

We strive to produce wealth for individuals. Although some individuals are incredibly lucky with investments, we believe leveraging crowdsourcing combined with our financial initiatives may boost your investment in a lot more satisfying and profitable method.

Our major objective is to construct a BTC pension plan for each NFT bearer which will compound interest. In addition, every NFT transaction will add extra 5 percent to the BTC pool which will bring further value to our holders.

Our holders are our most significant asset. Holders will have DAO rights to vote on investment paths that we intend to take. As noted in the Roadmap, during the setup stage, we will give more specifics regarding the manner of BTC withdrawal that will benefit the club and members in the best possible way.

We aim to organize community events in the metaverse and AMA sessions on a regular basis to update holders about growth, money and more. There will be a facility in the website to examine the current balance of the BTC pool straight after the minting stage.