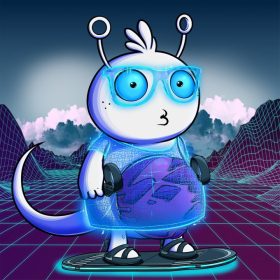 CNFT's first-ever VR GAME
MetAliens are a technologically advanced civilization that lives in the Milky Way galaxy. We finally persuaded them to explore Earth C-137, specifically CNFT space, after many sleepless nights and lengthy conversations. Our goal with this project is to create the first Virtual Reality game based on Cardano NFTs and to connect two concepts. MetAliens provides a utility that includes virtual experiences as well as an innovative viewpoint that embraces the future. We are convinced that Virtual Reality and NFTs are the way of the future.
MetAliens are heavily influenced by the inventiveness of cutting-edge technology. Furthermore, MetAliens is and will always be up to date with the latest trends and technologies. Finally, despite being more advanced than humans, they had a favorable first impression of humans, but they had a favorable first impression of cats.