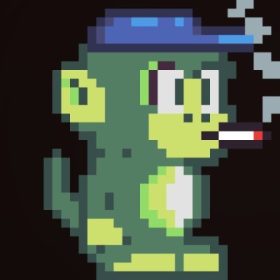 DAO is built around play to earn gaming and the metaverse. NFT Whitelist is open now.
Pre-Mint Price: 0.055 ETH
The concept of NFTs has emerged in recent culture, providing access to a variety of factors such as events, giveaways, airdrops, tokens... you name it, we've seen it. Sigma DAO is attempting to create a new way to tokenize investments in Play-To-Earn guilds and the community that supports them.
Sigma DAO is a decentralized incubator that assists promising projects in reaching their full potential by democratizing access to early-stage investment opportunities that were previously only available to wealthy investors and venture capitalists. Owners of Sigma Monkeys will have access to a large pool of readily available players as well as a plethora of events and activities throughout Asia.