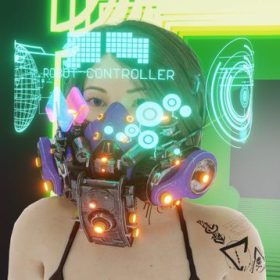 The first Lounge/Nightclub built in the metaverse, Where NFT holders will get exclusive access to the lounge
The Meta Lounge/Nightclub is an exciting new world of fun and adventure, created by a group of Hospitality experts, Event Managers and Artists, in collaboration with blockchain and NFT/metaverse experts.
Not everyone is interested in going into the Metaverse solely for playing to earn
games. We provide an experience where like minded individuals can have fun whilst expanding their horizons via business networking, social networking and cultivating new friendships in a fun and immersive environment.
It is the perfect place to meet new friends from all corners of the world and
participate in community events like parties, wine-tasting, cooking contests, etc.
Our metaverse is full of unique features and an exciting plot that delivers an unrivaled immersive gameplay experience. Inside the lounge, you will find mixologists from different walks of life, where they come and showcase their skills of specially curated recipes for our community members.
The nightclub is always bursting at the seams with loads of fun and excitement,
especially during night parties and music concerts when DJs come to play and music artists perform their hit songs.
The lounge also features a luxury hangout section. It is a private space where users can effectively connect with other members and build lasting relationships. Members can also host conferences, seminars, and roundtable discussions on a wide range of topics.
Furthermore, the Meta Lounge/Nightclub also features a teleportation pot that will blow your mind to pieces. You can virtually transport yourself to any given location with the teleportation pot. It is an immersive virtual reality experience that will keep you coming back for more.
The Meta Lounge/Nightclub is a world of endless fun and excitement. It is a
metaverse built on cutting-edge blockchain technology, artificial intelligence, and
machine learning; you don't want to miss it!