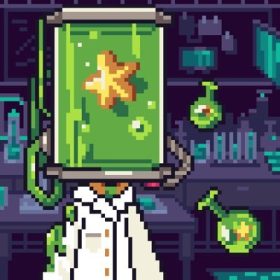 MetaSoulz is a project based on a collection of 3,333 Soulz, those crazy little minds that are in a race to the stars. The $STARZ is a primary energy and essential to the ecosystem of the Soulz, it is used to power their mansions, feed themselves or improve their skills.
MetaSoulz is a somewhat conceptual NFT project that was initially available with features that were known to all (like Staking, Breeding or Evolving).
MetaSoulz will evolve alongside your adventure to achieve its main goal: to be a new P&E (We don't like "Play to Earn" and prefer to use the abbreviation "Play and Earn" because as former gamers, we want to give the players a real experience, where every choice they make has a real impact on the MetaSoulz ecosystem.
Our goal is that one day, members will log in and play for fun, getting lost for hours in alternative quests and forgetting that they need to take out the trash or that an influencer has announced a Dutch Auction starting at 11.11E to 8.88E.