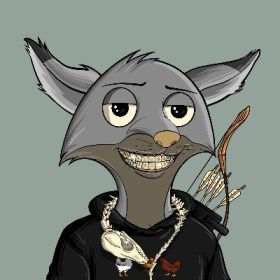 The human spine consists of 33 vertebrae, our project consists of 6,000 spinal foxes that will help people rebuild! Let Spinal Fox help others!
We are a group of close friends who set out on a mission to help people with spinal cord injuries. This mission is near and dear to our hearts because one of us has suffered from the same condition in the past. We understand how life-changing this incident can be, and we want people who have been injured to know that they are not alone. We want to do our part to help people walk, run, and live again. Such injuries necessitate a great deal of back maintenance, as well as medical bills that not everyone can afford. SPINAL FOX Nfts was created to effect change.

You will receive money for each fox you purchase, which will be donated to people suffering from spinal cord injuries. Our team is dedicated to assisting people who have suffered injuries in improving their quality of life. The benefits of owning our fox are numerous. First and foremost, you'll have exclusive access to our private 'Wild Forest,' where you'll receive updates on upcoming trending nfts as well as a community of similar like-minded people who own nfts as you do. You'll have the opportunity to interact with them and expand your network. Second, there will be a Forest where all fox holders will be able to vote on our future collections, with many prizes up for grabs. We're not finished yet; once we sell all of our foxes, we'll create an ultimate game with a token reward system and so much more!