Significant collection
Significant collection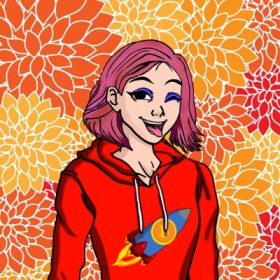 MetaWomen DAO is a 10k NFT DAO with a mission of empowering women in blockchain.
MetaWomen DAO is an NFT Impact DAO founded by women for women, with a focus on empowering women and supporting Web3 startups. Our global community is built around 10,000 hand-drawn NFTs with the goal of connecting women everywhere and inspiring the next generation of female pioneers to change the world. We hope to promote diversity and inclusion in the male-dominated blockchain, Web3, and NFT industries, demonstrating that crypto isn't just for boys. 

No matter who you are, if you are interested in blockchain, NFTs, and crypto investments, we would love to welcome you to our inclusive community of like-minded people who support and promote each other's startups and art projects while learning everything there is to know about Web 3 investment and development. We can inspire more women to pursue their dreams and achieve financial independence if we work together!