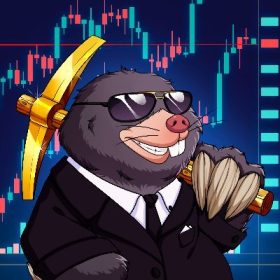 We are dropping 10,000 unique NFT's that generate Crypto Mining Rewards. Each NFT has a chance at rare traits and there are going to be constant giveaway contests through our various social media platforms
We were founded, registered, and are based in the province of Manitoba in the center of Canada. Manitoba Hydro provides us with one of the most affordable renewable energy sources on the planet. Manitoba Hydro currently generates so much renewable hydroelectric energy that it is an energy exporter to the United States of America. Energy is one of Manitoba's most important exports at the moment. NFT MineShare is located in one of the best areas in the world for ethically sourcing power to support Proof of Work networks. Solar energy will be used in all future construction projects. Remember that even traditional banking and internet use use energy.

​

Mining hardware is reaching all-time highs, with prices reaching up to $80,000 per machine. Our current facility and electrical capacity can immediately accommodate an additional $500,000 to $1,000,000 in mining hardware. In addition, if extra hardware is required, we have pre-arranged short-term rental facilities. We also have plans to begin construction on a large mining warehouse in 2022.