Significant collection
Significant collection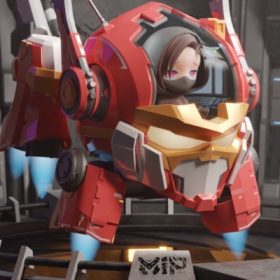 MIP (Mech Identity Protocol)
10,000 Customizable (with decreasing supply) Mech Heads 🤖 and their drivers 🧒 Mint Price: FREE (Whitelist only).
The Mech Identity Protocol project is a new type of dynamic NFT collection that will be implemented in stages, beginning with the deployment of 10,000 Modular Mech Heads and their drivers. Later on, Mech Bodies will be released, allowing you to mix and match parts to create your own fully personalized Mech.

We've always been captivated by the mechanical world and the possibility of creating an NFT collection; it's an incredible opportunity for artists and innovators to display their work and express their vision for Mech Artwork. The MIP Project was created with the goal of allowing YOU to swap components of your Mech around, allowing you to express your creativity or create FACTION compositions to boost their rarity.
The average MIP buyer will be limited to two mints each wallet; but, if you purchase a ticket, you will receive an additional mint slot, bringing the total to three mints.

Any type of collection or derivatives that are done later in the MIP project development will be guaranteed spaces.
Collections in Secondary Market