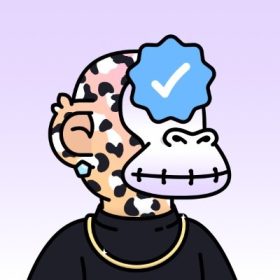 4488 Generative Muted Ape Doodles
The Muted Apes are a collection of 4488 uniquely generated NFTs that will move around in complete silence on the Ethereum blockchain.

Our Muted Apes are NFT colorful creatures that are generated at random from over 200 compatible traits. A creature is made up of various ears, mouths, eyes, heads, bodies, and background traits that vary in rarity. We also have a good number of 1/1 edition Muted Apes in our collection.