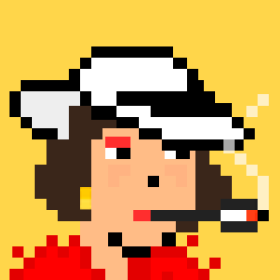 2222 unique Mafia Ladies to match your solana Mafia Mobsters
The Solana Mafia is a collection of 4222 mobsters centered in the Solana neighborhood. The percentage of royalties is 5%. (40 percent of all the royalties collected will be airdropped to the holders every month).
The mint price of Solana mafia is zero dollars plus fees. MagicEden, Solanart, and other secondary marketplaces will be announced soon.

-The Solana Mafia Ladies will be listed on secondary marketplaces after the minting process, including MagicEden, Solanart, Exchange Art, and others.
-We will give 30% of all mint profits to charity.
- Every month, 40% of the royalties received will be airdropped to holders.
-We'll develop a merch line based on our NFTs and the mafia, with 70% of all earnings going to a community wallet, where the holders will determine what to do with the money.

-We'll make a mafia-themed role-playing game.
-This game will only be available to Solana Mafia NFT holders.
-To commemorate the game's release, all holders will receive a free unique edition NFT.
-Monthly airdrops will be distributed to the game's players.