Significant collection
Significant collection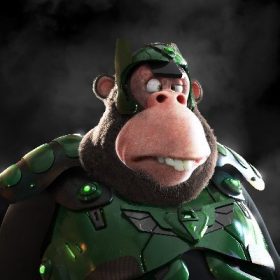 Welcome to the Fat Academy! The 8.888 dumbest Apes of the universe unite to protect our world.
The Super Fat Apes are a group of 8,888 brainless primates who live in a parallel universe!

Obesity is praised and laziness is encouraged in this version of Earth, with an education system far more flawed than our own (didn't think that was possible, did you?).

Each one different from the others, with their own qualities, but most importantly, their tards, they are banding together to protect our world - even if they haven't been the most helpful so far...
Working together, four of them have made a name for themselves.
Collections in Secondary Market