Significant collection
Significant collection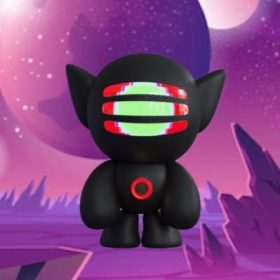 DoomBoo's are cute little monsters living on the ethereum blockchain. There's only 5,555 of them and 2 different species: Doom & Boo.
DoomBoos are adorable little monsters that live on the Ethereum blockchain. There are only 5,555 of them, and they come in two varieties: Doom and Boo. They used to number in the millions. What transpired? That's exactly what you're about to discover on your journey with us! Their spaceship crashed on Earth millions of years ago, before any of us were born, before humans even existed. The majority of them were killed in the crash, but one survived. According to legend, he has been among us the entire time, and he is now reaching out to 5,554 of his friends. When? Why? How? We don't know anything about this, but one thing is certain: they're coming...

Their planet is being invaded by their greatest foe, the Zorgons, so they need to find a new planet to establish their colony, and they chose Earth. Look out your window late at night; you might see their spaceship as it approaches.