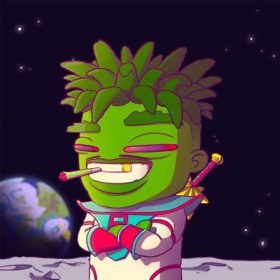 Hemp superheroes from a space that fight evil and help planets in a difficult times!
MYBUDS IS A LIMITED COLLECTION OF 8,889 HEMP SUPERHERO NFTS LIVING ON THE ETHEREUM BLOCKCHAIN. YOUR BUD HAS AN ACCESS TO MEMBERS-ONLY BENEFITS, THAT START WITH A GIVEAWAYS AND AIRDROP.


WE WANT TO CREATE A VIBRANT COMMUNITY AND POSITIVE VIBES ON A PLANET.
Collections in Secondary Market