Significant collection
Significant collection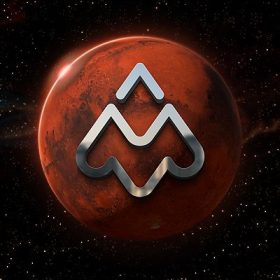 Join the Martian Community! 11.111 unique 3D NFTs on Stage 1. Explore and enjoy the unique Martian NFT project so far!
The Martian Colony is a blockchain-based OpenWorld Metaverse that actively employs NFTs. It is a one-of-a-kind project, notable for its original concept of fictitious life on Mars and its futuristic depiction of Martian city infrastructure and architecture, as well as the Martian ecosystem. At the same time, original games can be played within the Metaverse to earn extra NFTs for a fraction of the cost. All NFTs, both purchased and won, are available for sale.

Martians
The Metaverse revolves around three-dimensional Martians. There are eight distinct Martian species. Each race has distinct characteristics and plays an important role on Mars. However, as the owner, you can try to change this predetermined role (via various means) and thus move up the Mars social ladder. Your ambition may even be to become a member of the Mars Colony Government.