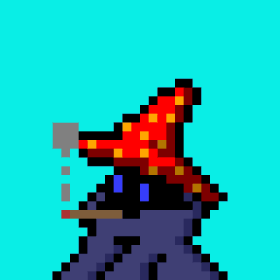 Bringing you the future of NFT trading | Trading rewards and alpha exclusively for Guild members
3,333 wizards are forming a guild to revolutionize NFT trading. Join the guild to pay no fees on our P2P trading platform, get unique trading benefits and exclusive alpha.

The wizards are bringing a Peer to Peer NFT trading platform to Ethereum. It enables you to swap and trade NFTs quickly, cheaply and securely.
Want to trade your MAYC for a Doodle plus some ETH? You can do that with us.
Owning a wizard will give you access to many different trading and holding benefits.