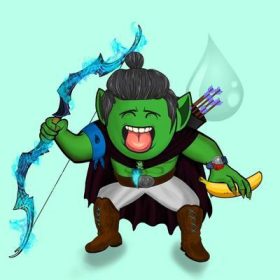 Welcome to 𝖙𝖍𝖊 𝖒𝖞𝖙𝖍𝖎𝖈 𝖘𝖆𝖌𝖆!
The mythic saga is a fantasy story based nft collection of three completely different creatures, minted in three different drops.
In the first chapter it's all about the mythic goblins!
Each unique goblin is a one-of-a kind NFT, and you can have the complete ownership of it.

Four clans, four elements..
Choose your clan, and choose wisely.