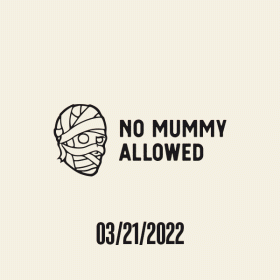 NoMA Guild is a community-owned studio that allows players to become investors and decision-makers.
Pre-Mint Price: 0.04096 ETH
We are on a mission to establish a community-owned studio in which players can become investors and decision-makers in the games or experiences they want to have.

- 8,192 mummies with 119 distinct characteristics
- There are 1024 whitelist spots available, first come, first served; all you need to do is join the Discord.
- The whitelist mint will go live on Monday, March 3rd, 2022.
- A few days later, the public mint will open.
- To fully grasp what we stand for, please read our Whitepaper and Wiki, both of which are available on our website.
- People who join will benefit from the following:
- Co-ownership of an already established gaming studio (Amenti Studio) - Passive income from studio games/experiences and the DeFo portfolio (already in place and making $10k/m)
- All games/experiences are available for free and with early access.

So, how about you? Are you going to be a mama's boy or will you join us?