Significant collection
Significant collection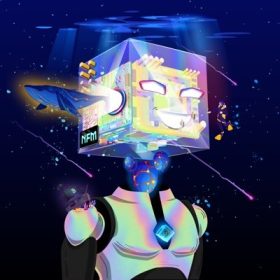 Low-barrier of entry to the mining world. NFT-driven ecosystem powered by large scale bitcoin mining operations
Non-Fungible Miner (NFM) is your lone hand-drawn character, ready to go to work and earn you valuable cryptocurrencies. You don't have to be a millionaire or a tech genius to mine BTC with NFMs. We broke down numerous barriers and are committed to making cryptocurrency mining enjoyable and simple.

We are a group of commercial cryptocurrency miners offering our fellow cryptoneurs the opportunity to join our already profitable mining operations. Begin your blockchain journey with NFM.

EziMining powers the NFMs, which are propelled by the $EZI token. Over the last three years, we have assisted thousands of people in purchasing and deploying cryptocurrency miners. The NFM's journey, on the other hand, is much larger. We are committed to introducing millions of people to the worlds of cryptocurrency mining, DeFi, and Web 3.0 at a low cost.

The Genesis Non-Fungible Miners are 9,999 unique BTC miners with over 150 unique traits that live on the ERC blockchain. The NFMs are entering the metaverse to lead the decentralization of bitcoin mining movement. We are here to assist everyone in mining bitcoin.