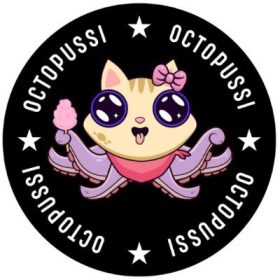 The OctoPussi NFT is a collaboration of 3,333 Octopi with a Pussy Cat face launching on Solana
The cutest Octopi and Pussy Cats are making their way out of the ocean to join their friends on Solana. Because they have 132 attributes, each OctoPussi is unique and has their own style!
We will form a DAO with our holders, which means that they will be able to vote on our direction. 15% of the mint will be set aside for community development, with our DAO deciding how it will be spent!