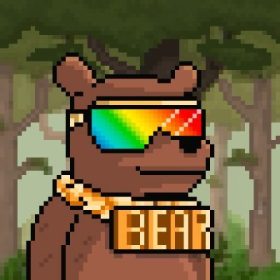 Omega Bears is a limited NFT collection of 1000 Bears who fight for the Solana
OmegaBears is a group of Bears who were created to protect the universe. They are known as Omegas. They are made up of different outfits, glasses, and bears. The 1000 Omegas' first generation. Some have different body types, some are more rare than others, so choose the one you like best.

Each NFT is generated algorithmically by combining 80 distinct traits with varying rarity across categories.