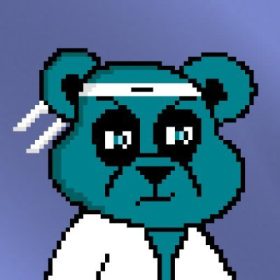 666 Pandos on the Solana Blockchain|| $PANDOS-Staking ||Rock-Papier-Sesiours game || 30% of royalties go to Whales || DOXXED TEAM |
Our story takes place in the year 2070 and marks an important turning point: Earth is no longer inhabited. When the environment no longer seemed viable, humans fled to seek refuge in space stations orbiting Saturn. Their absence allowed Earth to regenerate naturally, undoing the effects of human destruction and reviving life.

Among these life strains are the Pandos, a distinct species of panda that ensures it does not repeat human mistakes. They've gained a new superpower. Each country has a legendary Pando who serves as the guardian of the new blue power. This power bestows a new ability on each Pando, and with each ability comes a new transformation of the Pandos' form. In a world full of Pandos, the Pandos plan to keep the peace by focusing on more important aspects of life, such as replacing FIAT currency with $Pandos tokens. Their shared appreciation of nature and life is decentralizing their society, and they are doing so with the Solana blockchain.