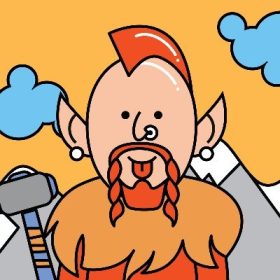 Join the season 1 WL from our nft collection. The first medieval world created for the metaverse.
Once upon a time, there was...
For centuries, a story has been told in a world filled with discord, where there is no place for peace between the breeds.

Orgoz, a dragon of light with many gifts and powers, existed during the time of the ancestors. In order to create the kingdoms, it created all breeds and distributed some gifts. This time, his creation would be able to grow and live in peace – it was a perfect plan.

Orgoz lived peacefully in the mountains of Perlundra, a town in Aurior's kingdom. He lived in a beautiful palace where a mystery enthralled all Ebiron's beings.