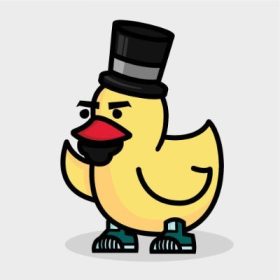 Collections - First Collectible Rubber Duck NFTs - NFT inspired by the lovable rubber duckies in your bathtub
Rubber ducks have become a cultural icon.

PATO was inspired by the rubber duck toy, which has thousands of variations that collectors all over the world collect.

This is the first NFT collection to bring 5000 unique ducks in six rarity categories to the digital world.

e3 NFT is donating 5% of its NFTs to environmental organizations. When you become a member of our community, you are also helping the environment.