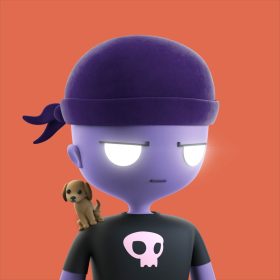 10k multi-blockchain Pirates on a journey across space.
Pre-Mint Price: 0.077 ETH
Ethero Caspain, thrown into a strange future by tragedy and a twist of fate, must rally a crew of degen pirates to assist him in locating the most coveted treasure in the metaverse: a key rumored to unlock inter-dimensional travel.
Drip Studios' Pirates of the MetaverseTM is a collection of 10,000 digitally unique NFTs about to embark on an uncharted journey across blockchains.

CROSS-CHAIN NFTs WITH DIFFERENT DIMENSIONS
Every Pirate will exist on multiple blockchains at the same time, with identical metadata but different styles. Minting an OG Pirate grants you ownership of their multidimensional self across all networks we travel through. As the metaverse expands, having a Full Set will be your key to cross-chain interaction.