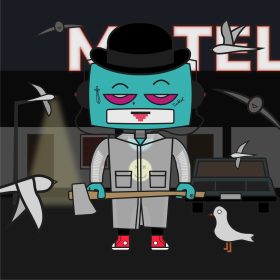 RCKBOT is the first collection in México with 3,000 unique NFTs living on the Polygon Blockchain.
Pre-Mint Price: 0.002 MATIC
Each NFT tells a different story, due to its variety of locations, costumes, accessories, complements and iconic elements of pop culture.

If RCKBOT were a cartoon, we would have 3000 different episodes.

Example, #2690 is a homeless RCKBOT with Anime eyes and a balaclava in the Mexico City subway, who was abducted for aliens while drinking a beer.

Sounds like a super irreverent story, you think?
Collections in Secondary Market