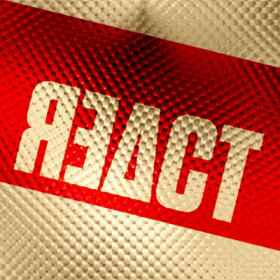 MoneyHeist inspired us to create this project. Mint a Full Pass, it will give you access to 16 NFTs weekly delivery
Pre-Mint Price: 0.256 ETH
We were motivated to start this initiative by MoneyHeist.

Mint now 1 of 4096 ReactGOLD Full Pass, it will grants you access to 16 NFTs weekly delivery starting 22nd February.

Your pass will also get you access to our Ingots Game coming 22nd March.

We are a cross-chain project. Pass Minting and future ERC-20 coins will be built on the Ethereum Network. The Polygon Network will airdrop NFTs, but you'll be able to move your NFTs to the Ethereum Network if you like.

We are devoted to build a huge ReactGOLD comunity, that is why we will return value to our members, donating to the R-GOLD vault the 20 percent of every minting sales, and 100 percent of the royalties generated in the secondary market in OpenSea.