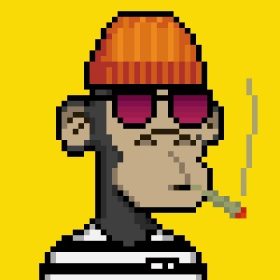 Imprisoned on the ETH Blockchain. Fight, collect $CIG, and plan your escape!
The year is 2099. Punks and Apes were imprisoned in space for money laundering. They are left to their own devices. Naturally, they don't get along - take your pick!

Gather your gang and start collecting $CIGARETTES. Spend them on amazing weapon drops to show the other inmates who's in charge. Ascend the ranks and take over the prison with force. Alternatively, plan your escape and leave the planet in a spaceship!
Collections in Secondary Market