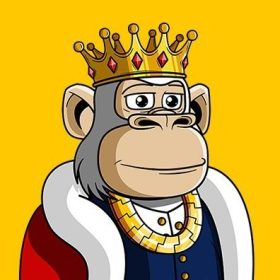 Prestigious club of 3,333 apes who made their fortune with NFTs.
A brief presentation 
The "Rich Ape Society" is a new Solana network collection of 3,333 NFTs. Each Ape is one-of-a-kind and will entitle its owner to membership in our exclusive private club. 
Concerning the mint 
The public mint will be held in February at a cost of 1 SOL. You can also join the whitelist on Twitter to gain access to the pre-sale at a discounted price. (SOL = 0.5) The precise mint dates will be announced shortly. 
The NFT's utility 
We intend to provide significant utility to our NFTs, but rather than promising the world and only delivering half of it, as many projects do, we prefer to work quietly and with complete freedom. The reveal of this hidden utility will be announced on the day it is released, so be prepared!