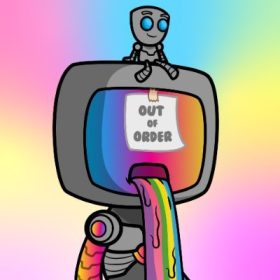 Collection of 7777 frens on the Ethereum blockchain.
We are an NFT project that is driven by the community. Our NFTs are made up of over a hundred exciting characteristics. On the Ethereum blockchain, each robo fren is a unique, non-fungible token (NFT).

Holding our NFT allows you to help coordinate The Treasury. After the public sale concludes, the Treasury will be seeded with ETH (plus 50% royalties)! Holders can vote for community-beneficial experiences, activations, and campaigns.