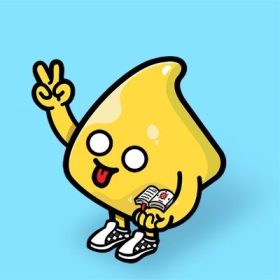 SLIMES are 9,888 fun-loving beings that have been cursed with a coating of supernatural slime by the corrupt wizard Pandorokus.
SLIMES are 9,888 fun-loving beings cursed by the corrupt wizard Pandorokus with a coating of supernatural slime.

Time is running out as their lethal ooze infection consumes their minds and bodies, eventually destroying them into oblivion.

Unfortunately, unless you save them, some SLIMES are #NGMI!

Each SLIMES contains a hero with an adventurous heart and a magical soul who fights for their community of friends.
Little Infected is a silly little infected. Superstars of Magical Energy



Your SLIMES NFT will enable you to: own a distinct and personal metaverse identity, granting you membership in our community's efforts to build our pop culture brand.

Explore the Web3 interactive world through a wild and dramatic multi-year storyline of magic and mayhem in the land of Nilad.

co-ownership of your character's unlimited worldwide commercial licensing rights to create your own stories and sell merchandise vote on Decentralized Autonomous Organization (DAO) enhancement proposals funded by a community wallet

Obtain free (+ gas fees) NFT comic books on a regular basis, which are essential for developing emotional attachments to our characters and will have Web3 utility to be revealed later (an additional retail value of $500+).

Take the first step toward adopting a SLIMES character, which will allow you to make decisions and reveal secrets with your NFT as the story unfolds!