Significant collection
Significant collection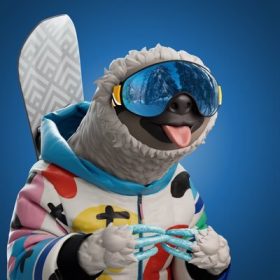 10,000 Unique Sloths coming to the Ethereum Blockchain. By VFX artists working with Disney, Netflix, Riot and more.
THIS IS ONLY THE STARTING POINT. SLOTHS MAY BE SLOW MOVERS, BUT THEY HAVE BEEN AROUND SINCE PANGEA. WE ARE SAFE TO SAY WE ARE STAYING.

WE CAN CONTINUE TO BUILD THE SANCTUARY AND WELCOME MORE STRUGGLING CREATURES WITH YOUR HELP, OUR COMMUNITY.



SMSC WILL CONTINUE TO PROVIDE MORE VALUE TO OUR MOST TRUSTED VOLUNTEERS. FOR LAYING THE FOUNDATIONS OF OUR WILD LIFE HUB, EARLY ADOPTERS WILL BE HANDSOMELY REWARDED.



WE WELCOME YOU TO JOIN US ON THIS EXCITING JOURNEY; IT WILL BE A LONG HAUL.