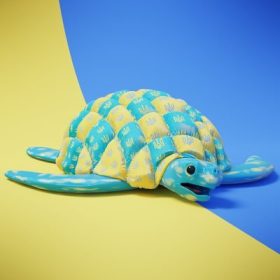 3333 unique 3D art pieces on the Ethereum Blockchain. $84'000 return to holders
The Slow Turtles NFT is a group of 3,333 unique Turtles that have banded together on the Ethereum Blockchain.

Every Turtle is a one-of-a-kind 3D model created by a top-tier designer. It is not a simple JPEG, but a character who will accompany you on your journey through the Metaverse.

Holding a Slow Turtle means becoming a part of a community of blockchain enthusiasts who want to grow together.
Collections in Secondary Market