Significant collection
Significant collection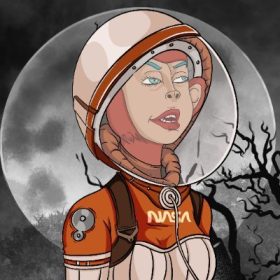 A project built on the solana network that will allow monkey girl owners to stake and earn profits
Phase1:Start
First and foremost, a website, Instagram, Discord, and Twitter will be established.

Advertisements will be distributed across all social media platforms, and the project will be promoted.

Efforts will be made to form a strong and stable committee.

A 25% discount on Phase2:LAUNCH 2777 Sol Ape is all set to launch the girls. Everyone is special and one-of-a-kind. There are four types of rarities: common, rare, super rare, and legendary.

For the first backers of Sol Ape Girl, there will be free airdrops, sweepstakes, and whitelisting.

All major volume markets are covered by publishing and listing.

(Eden Magic Solanart Solsea)

Half of their sales commission will be used for floor sweeping.

B 50% Phase 3: Tokens and Staking
All Sol Ape Girl holders will receive a $SAG token as an airdrop.


All Sol Ape Girl owners will receive a $SAG token as an airdrop. This represents 10% of the total supply. The remaining 50% will be locked for three years.

30 percent for stake and 10% for team stake

The team share will be unlocked at the end of the first year, and 10% will be split equally within 12 months, with the locks gradually unlocked.

C 75% Phase 4:Stake All Sol Ape Girl owners may stake their nft.

Earning potential varies according to the scarcity of nft holders. will be classified as common, rare, super rare, or legendary.

Stakes will become active after the third month of the project's sale.

The $SAG tokens accumulated through staking will be created every 48 hours in the beginning.

The Difficulty Level will be automatically adjusted based on the number of nft staked, and every effort will be made to keep the $SAG token at the highest level.
Collections in Secondary Market