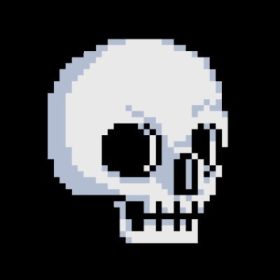 666 Spooky skeletons haunting the solana blockchain
Years ago, the Skellytown cemetery was one of the busiest in the area. It happened to be located next to a nuclear power plant, which unfortunately (or fortunately... Nuclear waste was strewn throughout the town of Skellytown, including the Skellytown cemetery.

Everyone in Skellytown was killed, but something strange happened to those who were already dead. Boney hands emerged from the graves, and the skellys we know today were born.

The skellys don't like to draw attention to themselves, and they simply wanted to resume their lives in society. To blend in, they wear sunglasses, chains, hats, and other accessories. Some even dress up as skellies, such as the Matrix skelly or the Lich skelly. The skellys are still a community that gathers for survival to this day. Some skellys are even sent on quests to find treasure, pets, and other items!