Significant collection
Significant collection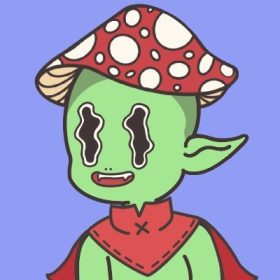 Sprites are a collection of 7,777 NFTs based on hundreds of hand drawn traits.
Sprites are a group of 7,777 NFTs based on hundreds of hand-drawn characteristics.

Based on your personality, a 'Choose Your Own Minting Adventure' personality quiz will determine which of five distinct Classes your Sprite will be assigned.

Will you be a Mystic Sprite, an Adventurer Sprite, a Warrior Sprite, a Muse Sprite, or a Rogue Sprite?

How will your journey begin?
If you are one of the select few who receive an invitation to Sprite Club, you will embark on an adventure that will put your bravery, ingenuity, creativity, and curiosity to the test.

The Sprite you mint will reflect which Class your personality is best suited to based on the choices you make along your journey.

Once your Class is determined and your Sprite is minted, you are officially a member of Sprite Club, and your adventure has just begun...
Collections in Secondary Market