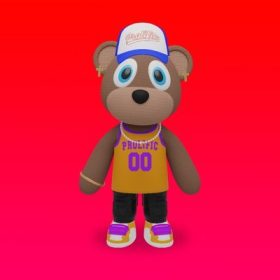 THE FIRST STREETWEAR NFT COMMUNITY IN THE METAVERSE
We were inspired by our passion for streetwear and hiphop culture. For more than a decade, Prolific has designed and sold over 1 million pieces of clothing around the world, keeping the voice of youth alive.



The "METAVERSE," an exciting new virtual world, is now open for business. Prolific is preparing to launch its first NFT Collection. "The Streetwear Bears Club" is a collection of 3,333 handcrafted NFT collectibles.



Each NFT is stored as an ERC-721 token on the Ethereum blockchain and hosted on Web3, ensuring that culture lives on in the metaverse forever while building a community that will last a lifetime. Every NFT entitles you to membership in our exclusive club. Members will have access to the Mervese, as well as pop-up shops, private parties, NFT Galleries, Prolific Verifiable Merch, and Giveaways.