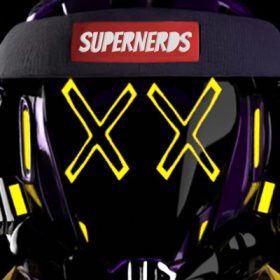 The coolest NFTs on the block(chain)
The Supernerds Club is more than just a collection of NFTs. We are the hustlers, grinders, achievers, and innovators. On the blockchain, we are establishing a community and brand centered on art and fashion.

We are evolving and expanding our brand based on an initial drop of 401 unique programmatically generated NFTs. Holding a Supernerds Club - Alpha will give you access to the 3D Meta Collection and a guaranteed free NFT Mint (you only pay for gas). This is true if you have a Supernerd Alpha on the snapshot date and time. The snapshot date is March 21, 2022, at 6 p.m.