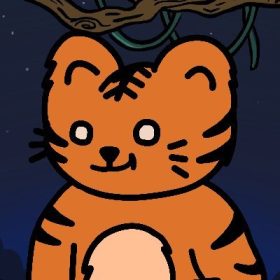 Weaponised tigers with a goal to revolutionise Play to Earn.
Tactical Tigers is a collection of 10,000 Ethereum Blockchain NFTs that were generated at random. Each Tactical Tiger has its own set of eyes, mouth, body type, clothing, headgear, and hand item.
Our main goal is to revolutionize NFT gaming with a one-of-a-kind gamified experience involving the original Tactical Tigers and their future companions.
We accomplish this by allowing Tactical Tigers owners to earn $STEAK, which serves as a catalyst to improve Tactical Pets (companion NFTs coming in Phase 2).
But wait, there's more! We will aggressively market the Tactical brand by acquiring lands in other metaverses to host global events and more.
Beyond the metaverse, our marketing strategy will include exclusive physical merchandise, IRL (in real life) events, billboard advertising, and much more!
Are you prepared to enter Tiger's Lair?
Collections in Secondary Market