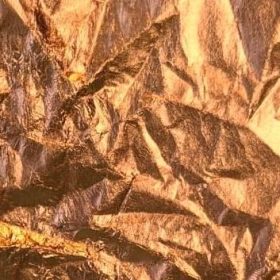 There is 300 bitcoin that our team and we use to make 1 (ONE) sheet of Bitcoin Leaf. It is "a miracle that you" did it.
When Satoshi Nakamoto created Bitcoin for the first and historic time, he was weeping and saying, "This is really good stuff," I believe he said. 

So, was I crying when I first got my hands on Bitcoin Leaf? Both yes and no. Yes, I was crying, and no, I did not cry. The field of crypto-metallurgy is difficult - nights spent hammering Ethereum pebbles into paste. I miss spending holidays with my family so that I can water Merkle trees. Now that I have Bitcoin Leaf, I can tell my family on Messenger that it is worthwhile. I'll find them one day and tell them right in their face.