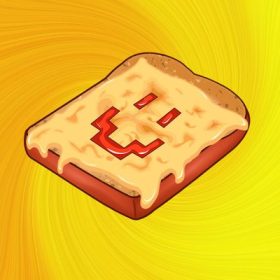 Welcome to ToastPunk Genesis, the next evolution in the ever expanding ToastPunk metaverse.
ToastPunk Genesis is a behind-the-scenes look at what happened before "Sunday breakfast times" when the kids were getting into mischief. The collection includes 10,000 one-of-a-kind digital art pieces based on 10 best friend characters. 

You may be familiar with the ten best friend characters seen in Part 1 of the Genesis Story, but in true NFT generative art fashion, Part 2 of the story introduces ten new best friends that use a new method we call "Scrambled Trait Art" that takes the exact same (shape, size, and texture) "traits" from the food ingredients as seen in Part 1 but this time giving birth to ten new characters the kids can call their own.