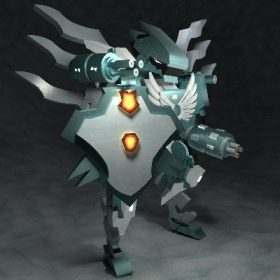 5,555 armored and weaponized mechanical drakes are on their way...
There will be a limited supply of Drakoids with over 50 different traits and 30 different colors and styles to choose from. Take a look at some of them down below!

It's easy to join our Whitelist! All you have to do is join our Discord and go to the "Whitelist" Channel and say "Hi."

Once you've completed that, we'll contact you a few weeks before the launch to let you know if you've been accepted.

The first 100 participants will be Whitelisted automatically, and the next 400 will be chosen at random.
Collections in Secondary Market