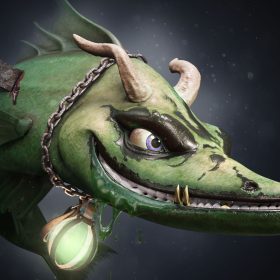 3D hand-crafted NFT collection of 8888 unique creatures
Prepare to join the Seaverse in the ocean's depths.

Undead Fishes is a collection of 8888 unique creatures that have been generated in 4K resolution with hundreds of high-quality, detailed elements. They will be stored as ERC-721 tokens on the Ethereum Blockchain as they make their way into the Seaverse with their rightful owners. It will be the first of many collections in our Seaverse: Into The Deep, where the community will interact through a Collect To Earn game.

We invite you to join our Discord server and prepare to dive in with these awakening creatures.