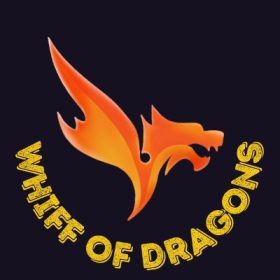 We've started the project to encourage innovation and to help each other grow. We are here to be on the cutting edge of innovation in the crypto and metaverse.
MECHANISM OF TOKEN BURNING
Thirty percent of the revenue will be burned, and this will continue until there is a total supply of 35 million left.

MECHANISM OF TAKING
When you stake your dragon through our website, you will earn $WHIFF on a daily basis; the amount of token earned depends on the rarity and skill of your dragon.

INVESTING
A portion of the pool's profits will be used to make cross-chain investments. Earn passive income with the help of our experienced teammates and intelligent bot.

REWARDS FOR TOKEN LOCKING
Having the ability to earn more tokens by keeping your $WHIFFs.

UTILITY
Having Dragons qualifies you for investing, passive income, exclusive airdrops, $WHIFF, and other benefits.