Significant collection
Significant collection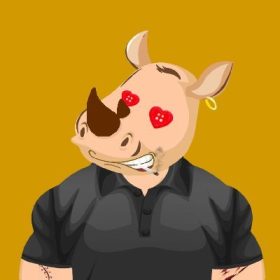 A NFT collection of 10,000 Witty Rhinos resting in the Wittyland. NFT Collection on Ethereum Blockchain
We are a sanctuary for 10,000 Witty Rhinos who are resting in Wittyland. The Witty Rhino Club is a collectible NFT project that focuses on community, adventures, surprises, lotteries, and collaborations.


Each Witty Rhino exists on the Ethereum Blockchain as a one-of-a-kind non-fungible token (NFT) comprised of 179 distinct trait combinations.

You can attend concerts, pool parties, community discussions, exclusive merchandise access, token drops, special events, celebrity meetups, and witty companion drops in the Wittyland.
Collections in Secondary Market